Daniel Goleman EI+ (Relational Skills)
$645.00
This course requires you to have completed Foundational Skills. When you invest in developing your emotional intelligence (EI) capacity, your growth can be felt by everyone around you — creating a ripple effect of positive impact.
Deepening emotional intelligence with the crucial competencies Dr. Goleman identifies in his model of EI builds an evolving toolkit to meet, understand, and navigate the psychological and social challenges of change. While shoring up your resilience and diminishing your stress.
In this 6-week online course that starts March 4, you can:
Learn the six Relational skills from Daniel Goleman's EI model
Earn one verifiable digital Credly badge
Earn 16.5 continuing ed units accredited by the International Coaching Federation (ICF)

Approved for Continuing Coach Education units by the International Coaching Federation.  Upon successful completion, you can earn 10.5 Core Competencies hours and 6 Resource Development hours.
Unlock your growth potential with intentional learning, practice, and reflection.
Impact of Daniel Goleman Emotional Intelligence Courses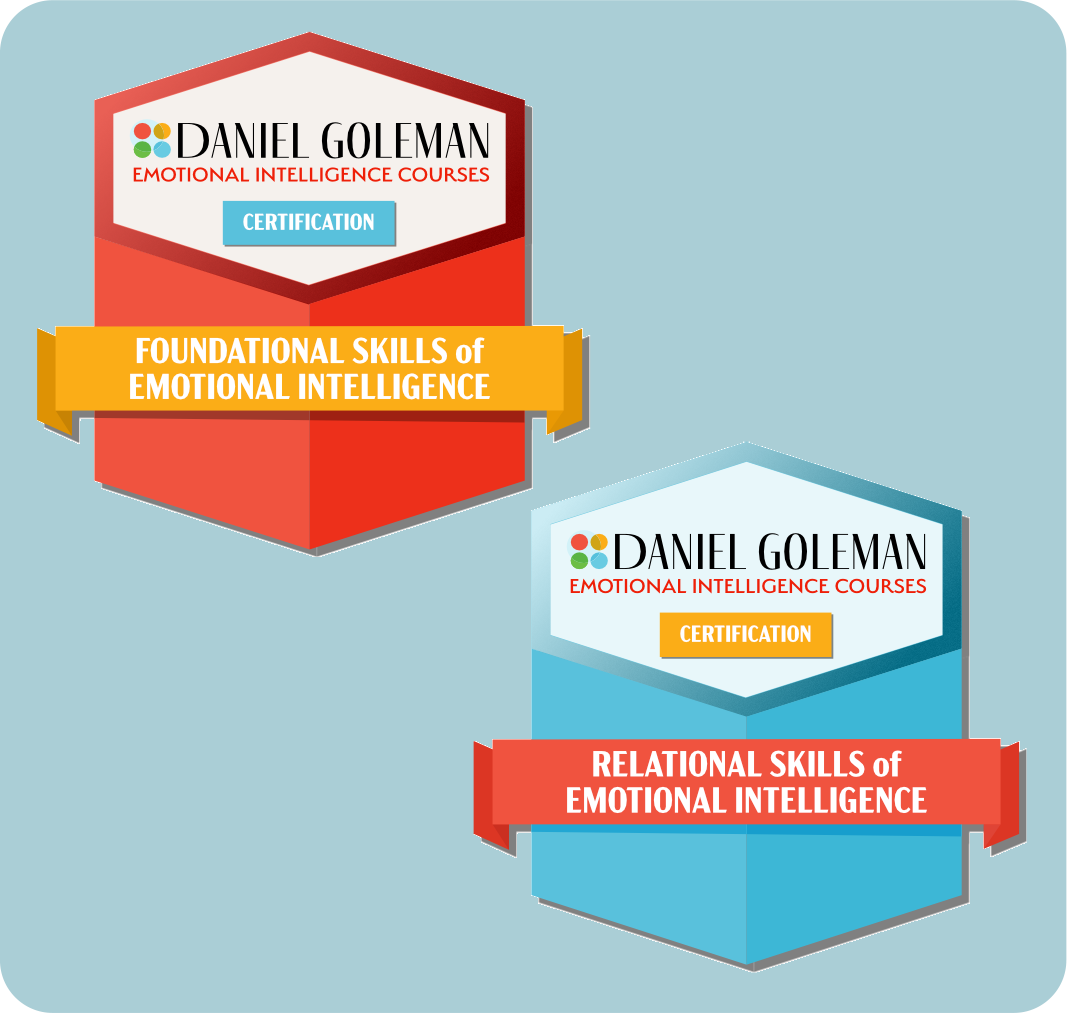 93% said the course helped them develop or deepen their foundational emotional intelligence skills
98% found the lessons directly relevant to their work
92% would recommend the course to a friend or colleague
Our courses track the latest neuroscience research on the dynamics of relationships and data on the impact EI has on an organization's bottom line. Our engaging learning format, inspiring community, expert facilitators, and hands-on tools help learners bridge the gap between theory and practice.
Jumpstart your emotional intelligence journey and be a force for good
EI isn't fixed at birth. It's a skill you can learn and hone over time.
The Daniel Goleman Emotional Intelligence Courses combine guided facilitation, evidence-based knowledge of what drives behavioral change, and practical experiences that build impactful skills.
Get the best blend of asynchronous and synchronous learning, released in weekly modules that include video, audio, reading, and reflection. Pace yourself and engage with your cohort in whatever way works best for you.
Each weekly module is divided into five or six days — with specific steps outlined daily. You can expect to spend 15-30 minutes per day for intentional learning, practice, and reflection.
What We Will Cover
There are four domains and 12 competencies in the Daniel Goleman emotional intelligence model. For this course, we've replaced "Achievement Orientation" with "Focus" as a meta competency that bridges several domains.
This 6-week course will only dive into the Relational Skills of EI outlined below: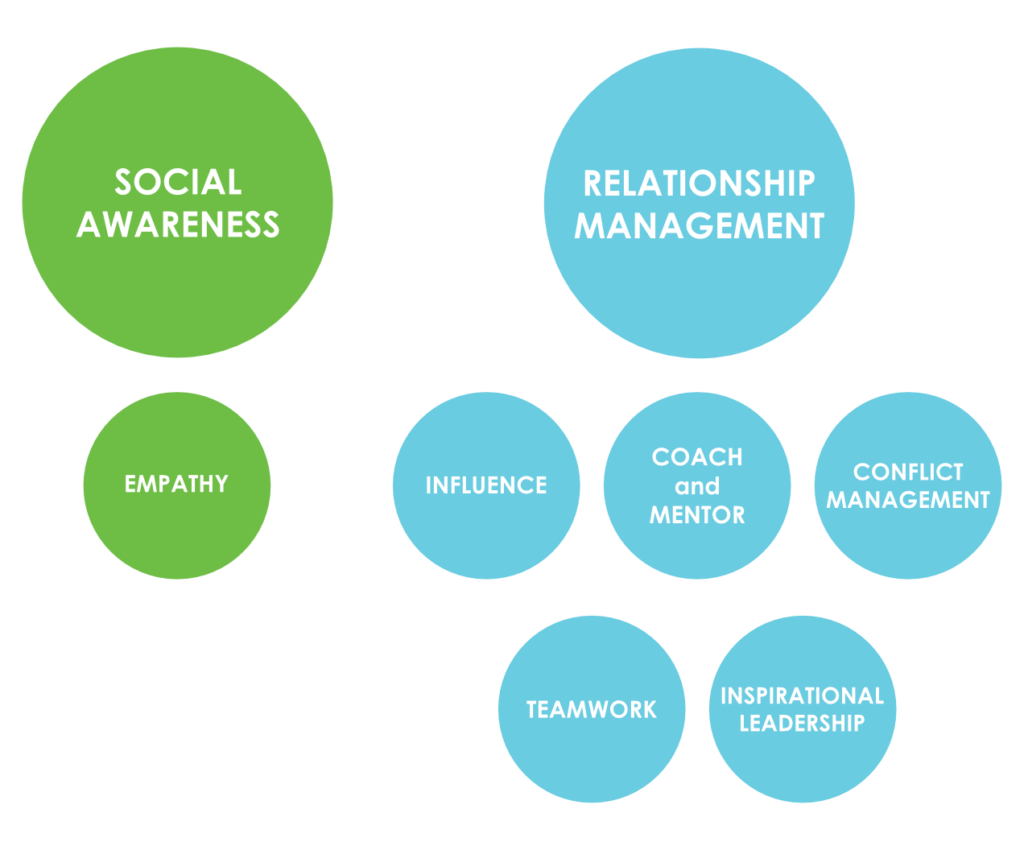 What You Will Achieve
Whether you're an EI coach, business leader, people manager, HR pro, or someone interested in growing your EI skills, this course will help you:
Discover how to enrich your relationships with psychological safety and trust.
Learn how to positively influence others while navigating challenging team dynamics and shifting environments.
Strengthen teamwork and collaboration through science-based practices.
Become a leader who inspires innovation, engagement, and trust.
What EI Learners Say About Our Courses
Lo que dicen los estudiantes de la IE sobre nuestros cursos